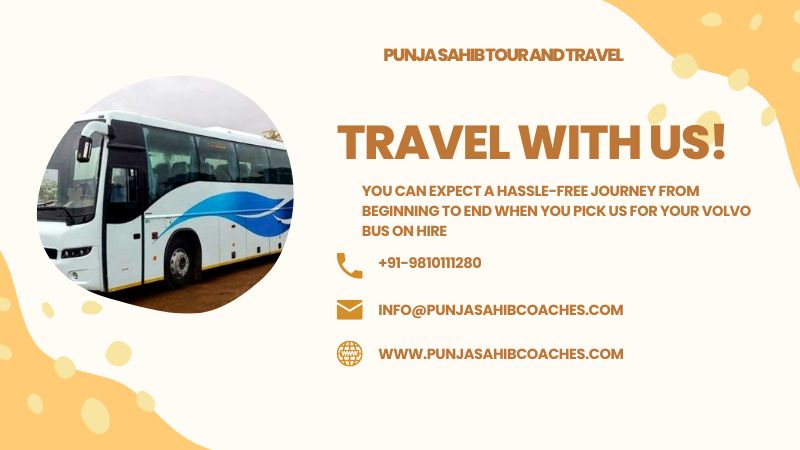 Travelling is a challenging thing for some if it is not done right. With so many ways and options available, it can be confusing to choose one that will serve the purpose right. Volvo buses are one such option that has changed the way road travelling was thought of. Delhi is the capital city of India and a place of diversity starting from cultures, historical landmarks, shopping complexes and corporate centres. There is something for everyone in Delhi and if you are an explorer of places, then this is the place. Roaming and exploring every nook and corner of the city can be done comfortably with a Volvo bus. Renting a Volvo bus is a great option if you have a group of friends.
Volvo buses are quite popular when it comes to travelling with a group of friends as they are spacious and comfortable with great interiors and features that are required to make a trip worth enjoying. They are a great option whether you go sightseeing, to corporate events, weddings or even for a pilgrimage. For utmost comfort and ease, the Volvo bus on hire in Delhi is an excellent choice.
Benefits of Renting a Volvo Bus in Delhi

Here is a list of benefits of renting a Volvo bus in Delhi:


Great Interiors: Volvo buses are designed and equipped with great interiors that make the entire journey comfortable. With relaxing reclining seats, ample legroom, and overhead storage compartments makes it a perfect option. The buses are also air-conditioned with heating and entertainment systems that ensure a comfortable ride.
Advanced safety features: Safety features like anti-lock brakes, collision warning system and electronic stability control makes these buses a safer option for a trip. With fire extinguishers and multiple emergency exits, additional safety is also provided.
Reliable Performance: Even with such additional and over-the-top features, Volvo buses are low on maintenance while high on performance. They are designed to withstand diverse weather conditions and rough roads making them an ideal travel partner.
Experienced Drivers: With a Volvo bus rental Delhi, you get an experienced and well-aware driver who is familiar with the roads and the traffic and also with the handling of the bus. It provides and sense of security and comfort throughout the journey.
Budget-friendly: With a larger travel group, renting a Volvo bus is quite pocket friendly and is a smart decision to make. It is not only feasible but also helps you avoid the hassle of hiring multiple taxis or cars and following up with each one of them. Instead, a Volvo bus can easily accommodate up to 50 passengers and all can be managed with just one vehicle.
When choosing the right Volvo Bus On Hire in Delhi, you can always check for options such as the model of the bus, seating capacity, etc to suit your requirements. You can always opt for a small bus if you have less number of people and more seating capacity if it is a larger group.
Quick Guide For Renting a Volvo Bus in Delhi
Plan: Planning in advance will help you get the type of bus you want and there will be no hassle in terms of booking.
License and Permits: It is important to check for licenses and permits to ensure you do not get involved in any legal issues amidst the journey. Not only is it inconvenient, but it can also ruin the plan entirely.
Compare Prices: You need to check with multiple rental services and compare the prices. This will help you to negotiate and get a fair deal.
Inspect the Bus: Inspecting the bus beforehand can help you avoid any unforeseen circumstances that would have been avoidable. It also ensures that utmost comfort can be attained if the bus is inspected beforehand.
Share The Itinerary: Sharing the itinerary is crucial for Volvo Bus Rental Delhi as it will help you to understand how the journey will commence and what will be the roadmap for the same. It will help you plan everything accordingly and the driver will also be aware of the same.