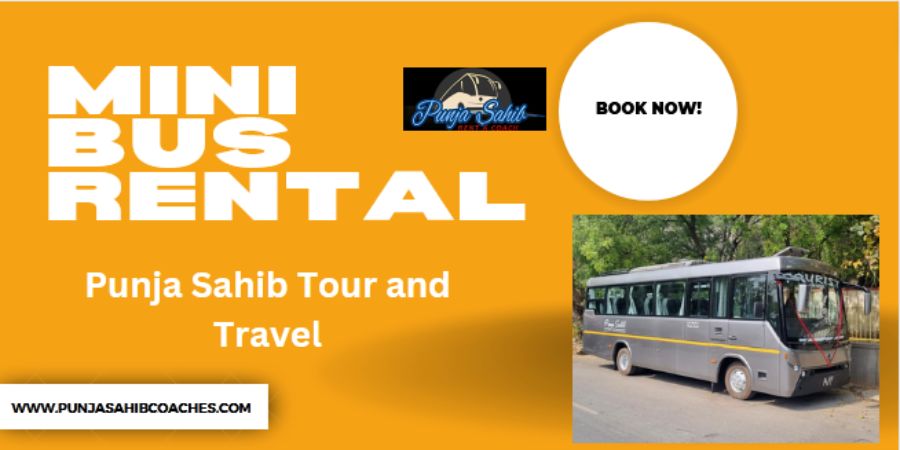 There aren't many better choices for travelling in a group while organizing a trip than renting a minibus. You don't have to restrict your options as minibus rentals are accessible everywhere. Mini Bus Rental in Delhi is quite popular. Travelling in groups makes the trip so much fun. Here are five benefits of renting a minibus.
It's the Least Expensive Type of Transportation.
It is more economical for everyone if you all go together when you rent a minibus for a trip with your pals. The expense of the trip for each participant will be one of the most important topics of conversation as you plan your holiday. Everyone is aware of the cost of travel. You may fairly distribute the cost of renting a minibus among the party, and it will be less expensive than paying for separate cab fees and gas.
It Offers More Storage Space
Think about going camping with ten other folks. Each individual needs a sizable number of goods for a camping trip. You will want space to keep these things while you are travelling to your preferred camping location across the nation. The storage capacity of minibuses is substantial, and you may even include a trailer in your rental arrangement.
A Lot More Spacious
Minibuses have good space for your group to sit properly and travel in comfort. Compared to other vehicles or public transport, the minibuses are the perfect choice. You will also get a choice of seats and can choose according to your needs such as the number of people travelling together.
You're Travel Schedule Becomes More Flexible.
With the company, road vacations may be enjoyable. You have power over your actions and where you go. Planning and altering your entire schedule are both possible at the last minute. Do you wish to skip a stop entirely or stay an additional day to attend a festival? Your travel plans may be as flexible as you like with a minibus.
You Will Travel Elegantly
Minibuses are modern vehicles with more luxury today. You may listen to your favourite songs on high-quality audio systems in minibuses, and some of them even include DVD players, TVs, and Wi-Fi. Travel becomes smooth and fun when you have technology along with you. Renting minibuses will give you an amazing experience that is hard to forget.
It's an Easy Process
Minibuses have been used by people for many years. They are simple to locate, and the renting procedure is simplified and uncomplicated. The only thing left to do is pick a rental business whose rates you can afford. You may choose models with various seating capacities according to your needs. Even obscure places like restaurants and excursions that are worthwhile for you and your companions to check out might be suggested by your rental provider.
These were some of the benefits of renting a minibus for your vacation. Choose luxury minibus hire services from the best rental service providers and enjoy your trip with your loved ones.
Consider a minibus while organizing your upcoming vacation, road trip, or camping outing. Together, you'll have a fantastic time, save money, and travel in luxury.