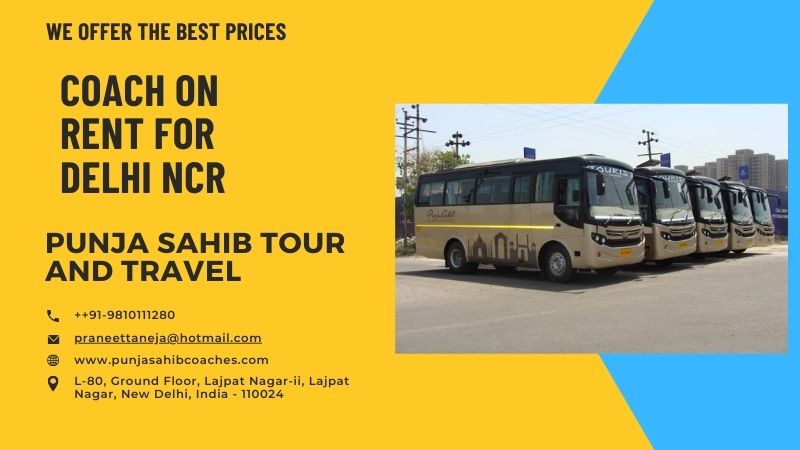 Road trips are getting more and more popular throughout the holidays. A picturesque journey up the hills or down the beach is sure to give our body and soul a nice stretch after spending months locked up in our homes. Additionally, it is an excellent method to spend time with loved ones without breaking the bank.
The latest fad is to book a car online, rent it, and then set off to beautiful locales for an adventure road trip. Renting a self-drive vehicle from Car Coach Rental India comes with many advantages. Here are a few for you to consider:
1. Safe & Hygienic:
Today, everyone's main concern is their safety. Even while we're on vacation, we need to take extra precautions because of face masks, hand sanitizers, and social distance norms for the "new normal."
Renting a car will guarantee that you always have your own, sanitised vehicle with you. Today, practically all rental companies offer clean self-driving cars for rent so you can travel without anxiety.
2. Cost-Effective:
During rush hour, we have all experienced taxi and cab surcharges, and even daily rentals can be extremely expensive. Contrarily, renting an automobile is a far more cost-effective option. Additionally, it is more convenient because you can always obtain help when needed and get the desired car at the proper price. Renting a self-drive car will help you save money if you're travelling across big distances or for an extended period.
3. Freedom & Flexibility:
Even a dull business drive can become an otherworldly experience if you enjoy driving and are in a car of your choosing. You can choose whatever route you like, find undiscovered roads and trails, and enjoy the ride at your leisure when you rent a self-drive vehicle. You have freedom with it which is uncommon in other forms of transportation.
4. Privacy & No 'Driver' Hassle:
Given the pandemic, privacy on a road trip is a legitimate worry today. That concern vanishes in a self-driving vehicle! With the perfect music, in the right company, and travelling at your own pace, you may have a stress-free journey. You can drive whenever you want and rest when you're tired.
You don't have to worry about bringing valuables because there is enough room and safety for your bags. In self-driving cars, there are no driver-related problems. This is what contributes to a fun but secure driving experience. So, without worrying about upsetting the driver or where to leave your luggage before going sightseeing, crank up the music and sing along.
5. Convenience:
Booking a car rental is as simple as calling a cab. Within minutes, you may book a car online and have it delivered right to your house! Additionally, you receive added services like support, a clean vehicle, and independence. Instead of being "stuck" with a cab given by the firm, there are several automobiles available for self-drive, and you can select from a choice of alternatives.
A self-drive rental car will provide you with all the fun and solitude at the correct price whether you take a quick excursion outside of the city or go on a full-fledged expedition. Rent your preferred vehicle from Car Coach Rental India for your upcoming road trip to treat yourself to an adventure.